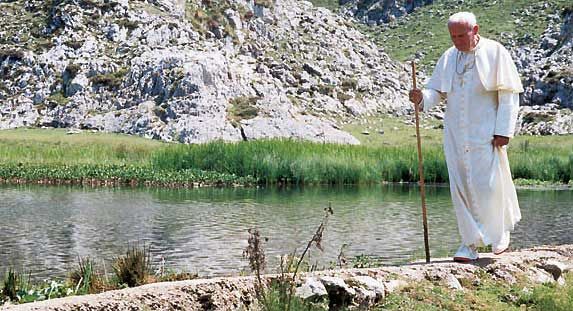 The world mourns the passing away of Pope John Paul II. In his 26 years as head of the Roman Catholic Church, he also provided moral guidance to the world. He vigorously championed world peace and sought a better world for humanity, regardless of one's faith. Unity among all Christians was among his goals, and he pushed for inter-faith dialogues.
Others may have been dismayed of his conservative stance on issues such as abortion, homosexual union, and women's role in the Church and his role in the collapse of communism in Europe, but he was nevertheless a great man. In fact, the Presidents of the Philippines and the United States are right in describing Pope John Paul II "a great spiritual bridge among all nations" and an "inspiration." I just don't understand why they ignored the Pope's call for a peaceful resolution to the Iraq situation if they indeed look up to him.
The Filipinos and the world will surely miss the Pilgrim Pope.